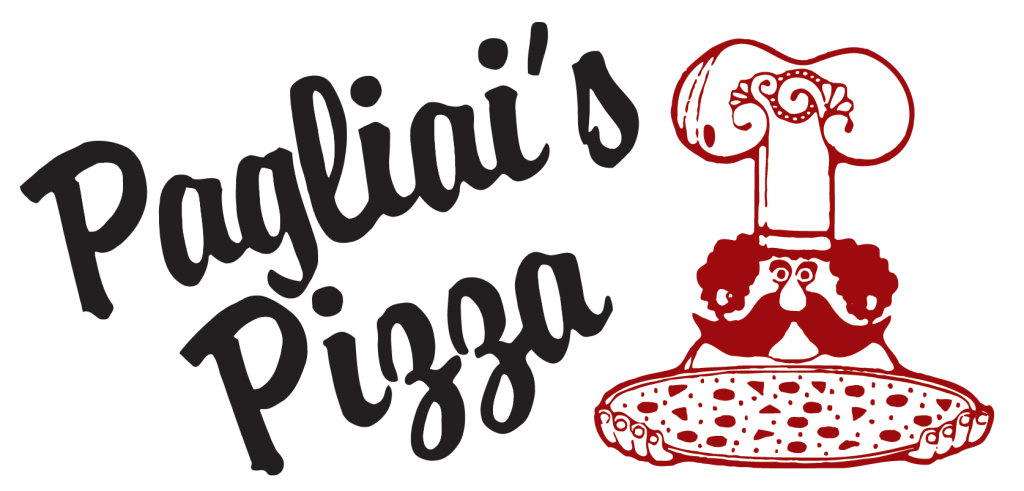 Pizza
Cheese 10.00 | 14.00 | 17.00
Each Additional Ingredient +1.75 | +2.00 | +2.25
Sausage, Beef, Pepperoni, Canadian Bacon, Salami, Ham, Mushrooms, Onions, Green Olives, Black Olives, Green Peppers, Pineapple, Sauerkraut, Chicken, Jalapeño Peppers, Tomatoes, Banana Peppers
Classic 15.00 | 19.50 | 23.75
Beef, Pepperoni, Salami, Mushrooms & Black Olives
Palace 15.00 | 19.50 | 23.75
Sausage, Beef, Pepperoni, Onions & Mushrooms
"B" Special 15.00 | 19.50 | 23.75
Sausage, Salami, Canadian Bacon & Onions
Pagliai's Special 14.00 | 18.50 | 22.75
Sausage, Green Peppers & Onions
Maverick 15.00 | 19.50 | 23.75
Sausage, Beef, Canadian Bacon & Pepperoni
Four Cheese 14.00 | 18.50 | 22.75
Parmesan, Mozzarella, Provolone & Cheddar Cheese
Super Queso 14.00 | 18.50 | 22.75
Garlic, Mozzarella & Cheddar Cheese, sprinkled with Oregano
Vegetarian Special 14.00 | 18.50 | 22.75
Green Peppers, Onions, Green Olives & Mushrooms
Works 17.00 | 21.50 | 25.75
With 9 ingredients, this one has it all. Sausage, Beef, Pepperoni, Canadian Bacon, Black Olives, Green Olives, Onions, Green Peppers & Mushrooms
Garden 15.00 | 19.50 | 23.75
Mushrooms, Green Peppers, Black Olives, Green Olives, Onions, Tomatoes & Oregano
Sweet Heat 15.00 | 19.50 | 23.75
Pepperoni, Pineapple, Banana Peppers & Bacon
BBQ Chicken 14.00 | 18.50 | 22.75 
White Meat Chicken with a Tangy BBQ Sauce
Southwestern BBQ Chicken 15.00 | 19.50 | 23.75 
BBQ Sauce, Chicken, Bacon, Green Peppers, Cheddar & Mozzarella
Buffalo Chicken 14.00 | 18.50 | 22.75
White Meat Chicken with Hot Sauce
Add a side of bleu cheese or ranch dressing for $0.50
Sante Fe Chicken 15.00 | 19.50 | 23.75
Our Special White Sauce, White Meat Chicken, Bacon, Green Peppers, Cheddar & Mozzarella
Chicken Alfredo 14.00 | 18.50 | 22.75
White Meat Chicken with our Special White Sauce
Bacon Cheeseburger 15.00 | 19.50 | 23.75
Special Sauce, Beef, Bacon, Onions, Cheddar, Mozzarella & Pickles
Taco Pizza 15.00 | 19.50 | 23.75
Seasoned Beef, Onions, Lettuce, Tomatoes, Taco Chips, Taco Sauce, Cheddar & Mozzarella
Add a side of sour cream for $1.00
Deep Dish Style +2.00 | +2.75 | +3.25
Sandwiches
Hot Poorboy 10.25
Ham, Salami, Provolone, Tomatoes, Mayo
Cold Poorboy 10.25
Ham, Salami, Provolone, Tomatoes, Lettuce, Mayo
BBQ Chicken Poorboy 11.25
Provolone Served hot
Buffalo Chicken Poorboy 11.25
Chicken, Hot Sauce & Provolone Served hot
Pizza Poorboy 10.25
Pizza Sauce, Pepperoni, Mozzarella Served hot
Vegetarian Poorboy 10.25
Provolone, Tomatoes, Mushrooms, Green Olives, Black Olives, Onions, Green Peppers, Mayo Served hot
Hot Italian Poorboy 11.25
Pepperoni, Salami, Ham, Onions, Banana Peppers, Tomatoes, Provolone, Mayo Served hot
Additional Per Meat 1.50
Additional Per Ingredient 0.75
Kettle Chips 1.50
Other Items
Spaghetti Dinner
w/ Garlic Bread & Dinner Salad 12.00
w/ Garlic Bread w/Cheese & Dinner Salad 13.00
Extra Spaghetti Sauce 3.00
Small Portion Spaghetti Dinner
w/ Garlic Bread 10.00
w/ Garlic Bread w/Cheese 10.50
Extra Spaghetti Sauce 3.00
Garlic Bread w/Cheese 8.00
Garlic Bread w/Cheese & Canadian Bacon 9.00
Garlic Bread 5.00
Pizza Sauce on the side 0.75
Chef's Salad
Lettuce, Ham, Provolone, Tomatoes, Green Peppers, Onions, Black Olives, Croutons & Choice of Dressing*
w/Garlic Bread 11.00
w/ Garlic Bread w/Cheese 12.00
Dinner Salad 5.50
Lettuce, Tomatoes, Green Peppers, Onions, Croutons & Choice of Dressing*
* Salad Dressings: French, Ranch, Bleu Cheese, Thousand Island, Fat-free Italian, Balsamic Vinaigrette
Beverages
Fountain Pop 3.00 Free Refill
Pepsi, Diet Pepsi, Cherry Pepsi, Mountain Dew, Diet Mountain Dew, Sierra Mist, Root beer, Dr. Pepper, Lemonade, Iced Tea
Cans of Pop 1.25
Pepsi, Diet Pepsi, Caffeine Free Diet Pepsi, Mountain Dew, Sierra Mist, Dr Pepper, Diet Dr Pepper
Milk 4.00
Coffee 3.00
Bottled Water 3.00
Variety of Bottled Beers *Ask your server*
16oz. Domestic Beer 3.50
Michelob Golden Light
Pitcher 12.00
16oz. Craft Beer 6.00
Wine by the Glass 5.00
Cabernet Sauvignon, Merlot, Chardonnay, Moscato
Gift Certificates Available
All food items are available for take-out and/or delivery
No beverages served without food order
Prices do not include Minnesota sales tax or delivery charge
Discover, Visa, MasterCard, and American Express Accepted
Quality & Quantity Since 1969
Hours
Tuesday, Wednesday & Thursday – 11am to 10pm
Friday & Saturday – 11am to 11pm
Sunday – 11am to 10pm
Monday – Closed
Address
524 S Front Street
Mankato, MN 56001
Best Pizza in the United States. In the past year my family has traveled to Chicago and New York city in search of the best Pizza in the country, and it turns out it is hidden away in little Mankato Minnesota.
DaPete, Yahoo Local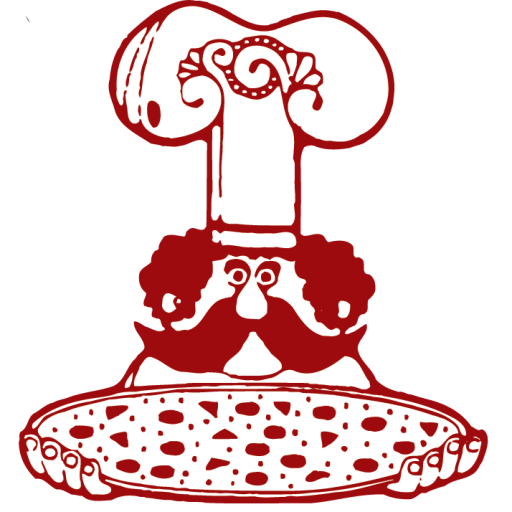 Did you know?
Pagliai's Pizza opened at this location in 1969. Locally owned and operated, Pagliai's is the oldest pizzeria in Mankato and one of the oldest restaurants in the city.
Our commitment to quality starts with our cheese. Blended specifically for Pagliai's, our mozzarella is the highest quality Wisconsin cheese available. Every day in our kitchen we make the dough, blend the sauces, chop the vegetables and slice the meats to ensure the finest quality pizza is delivered to your table.